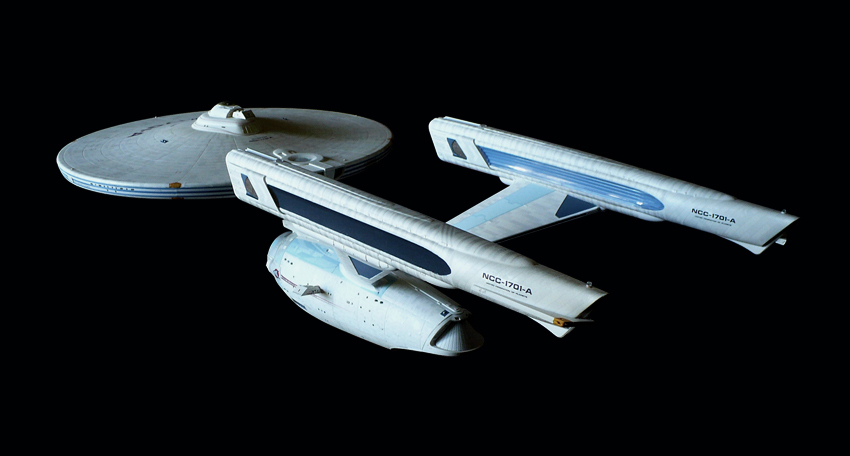 The USS Enterprise Project
Iconic Starship Comes to Life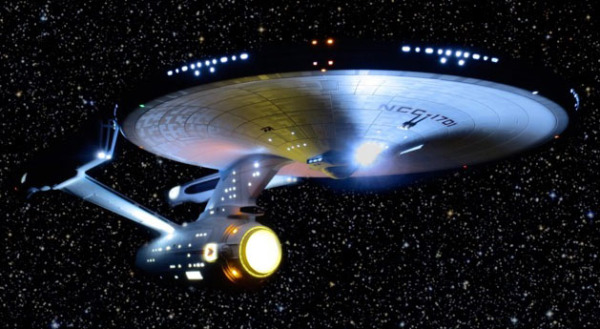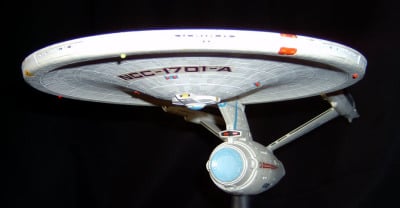 There are many of us who grew up with Gene Roddenberry's breakthrough sci fi series "Star Trek". Each week, the crew of the NCC 1701 boldly ventured where no man has gone before often saving the Federation from certain destruction.  The franchise has certainly been successful over the years with new characters, new challenges to the survival of mankind and new versions of the iconic USS Enterprise NCC 1701.  Even with all of the attention focused on the most recent Star Wars release, its hard not to recognize the distinctive lines of this majestic starship.

Needless to say, I have looked forward to the release of a large scale model project that featured screen accurate detail and absolute, jaw dropping, mind numbing realism.  My wait is finally over....
 ​​         Before we get started, let me make one thing perfectly clear.  I am not an expert on everything there is to know about Star Trek, the cast of characters, the different episodes and I certainly would not know the difference between a Galaxy Class and Constellation Class starship.  Yes, I know, I have been living under a rock for a number of years.  Set your phasers on stun and put me out of my misery.

    But here is what I do know.  Polar Lights produced a 1/350 scale version of the NCC 1701-A USS Enterprise some light years ago.  It was huge, not exactly accurate but impressive nonetheless.  Sadly, the company folded and was purchased by Round2 Models who retooled the old kit and produced a new one referred to as "The Refit Enterprise".

     This version of the Enterprise is referred to as the "Refit Enterprise" because it is considered to be a rebuilt, enhanced version of the original TV Enterprise.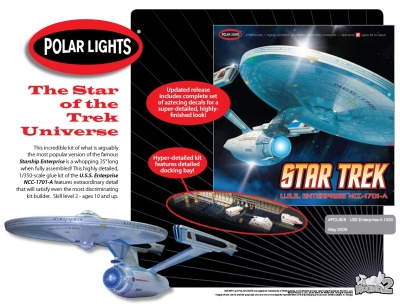 ​
    Sometime after the original five year mission, the Enterprise was upgraded to what we saw in "Star Trek The Motion Picture."   For "The Wrath of Kahn," the studio model's pearlescent paint scheme was changed and this coloring was maintained and tweaked for each new movie.   Of course the 1701 was destroyed in "The Search for Spock" and replaced with the 1701-A at the end of "The Voyage Home."  Although there were minor changes to the studio model for each movie we are looking to build the model straight out of the box.
​
      It did not take me long to purchase this kit, frantically awaiting its arrival and feverishly ripping open the box to officially begin this journey.  And no, I really don't need yet another project but who could resist the power of the Force?  (oops, wrong movie!)

     The first thing I noticed upon opening the box is that this is a great kit.  As with any model, if you look close enough, you'll find something that isn't correct.   For example, the original issue of the model from 2005 included a stand that really didn't support the model well.  This was corrected for the reissued kit.   The refit version also includes a full set of Aztec decals.   More about that later.

     Another shortcoming of a number of Star Trek models including this one were weak pylons that supported the two engine nacelles.  This is a HUGE model spanning almost three feet in length.   Maintaining structural integrity of the hull requires thick hull tolerances and intelligent design.  I believe we have found it here.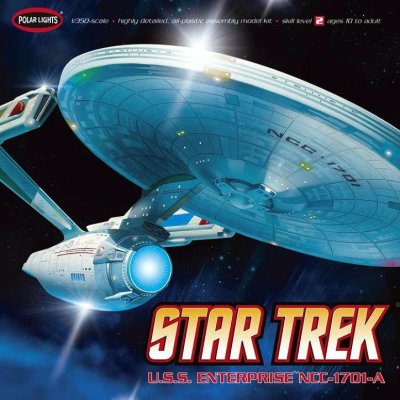 It did not  take long for me to discover the wealth of information that exists on how to build this beast.  There are also a number of websites and forums that feature a lot of useful information on how to tackle this project.  One of the most noticeable is Trekworks over at www.Trekmodeler.com.  Boyd has performed a number of successful builds on this, and other starships of the Star Trek series and has developed what I believe is the best LED lighting kits around.

I have also learned several very important things to remember about building this kit:

> If you are going to build this kit, do so slowly.  The results will be worth it.

> This project will be noticeably incomplete without lighting.

> Do your research before beginning.  It will pay off many times over.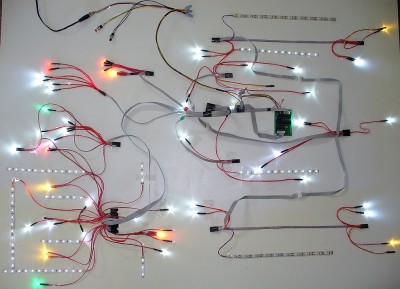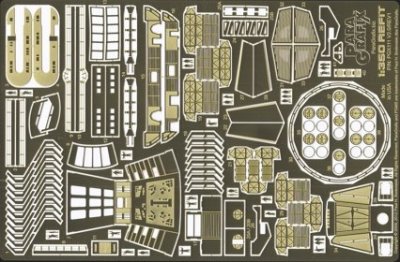 Trekmodeler's LED Lighting Kit offers a full complement of features and simulates the startup sequence of the Enterprise as it was preparing to leave drydock. The features of the lighting system will allow for full interior lighting, including the Cargo/Shuttle Bay, the VIP Lounge, and the Botanical Gardens. It includes working strobes and running lights. It will also enable your Refit Enterprise model to switch from "Warp Mode" to "impulse" mode.

     The kit also includes fading effects for the navigational deflector and warp flux chiller grills. They fade on and off while transitioning from impulse mode to warp mode. It also includes instructions for the self-illuminating floodlighting for main registry numbers on the upper and lower saucer section of your Refit Enterprise model.  The best thing about this kit is that it is "plug and play".  Wow.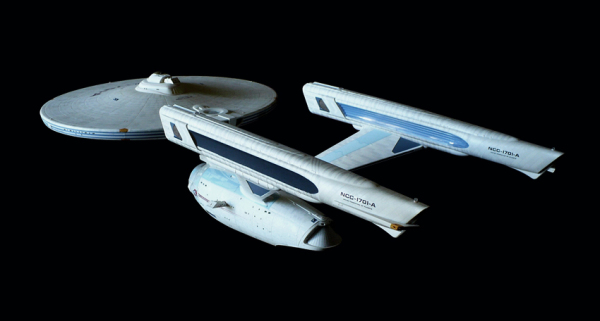 According to Culttvman, the Paragrafix photoetch detail set is one of the most popular and reasonably priced products available.   This set comes with shuttle bay details, arboretum walls, rec deck interior, exterior airlock used by Kirk and Spock in TMP, airlock doors, warp engine details, impulse engine grills, window frames for the officer lounge, rec deck and arboretum, the lighted ring around the deflector dish, cargo pods, crewmen, and more.  It also includes "shadow casters" printed on translucent film for the windows. 

     We have also opted to go with the Shuttle Bay Sequential Landing Light control board by Tenacontrols.  I have purchased lighting effects from this company before and was very impressed with the quality and expertise.  We also went crazy by upgrading our airbrush compressor with the Sparmax TC-2000 (totally badass!) and a supply of Tamiya Pearlescent White from our friends at Phil's Hobby Shop.